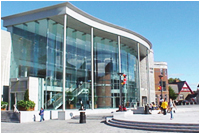 Welcome to the website of Cahalane Lynch Associates, Chartered Quantity Surveyors based in Cork City, Ireland. In this site you will find details of our company, services provided and also some of our project experience.
We have expertise across all sectors of the construction industry, examples of which you will find in the projects section.
We have an in-house cost database which is regularly updated to reflect current market conditions. Should you wish to seek preliminary costs / budget advice for a construction project, please contact us by either submitting an enquiring form on the contact us page, or call us at the telephone number quoted below.
About Us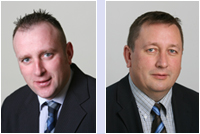 Cahalane Lynch Associates Chartered Quantity Surveyors was established in January 2010 by Tim Cahalane MSCS MRICS (Director) and Austin Lynch MSCS MRICS (Director), who have over 46 years combined industry experience. We are members of the Royal Institute of Chartered Surveyors and the Society of Chartered Surveyors. Click on the names above for more information.